Recreational Gold Panning Supplies
Welcome to
Gold
Panning Equipment
We are taking a short break!
Any orders taken after Tue 8th Aug we cant start processing until Sat 26th August. Any orders received up to the 8th will be despatched by 11th August.
We apologise for any inconvenience.
New to gold panning and prospecting?
Recreational gold panning is a great outdoor activity that all the family can participate in and enjoy.
Providing we observe a few do's and dont's then you will have some great experiences, not only with finding your first gold flake, maybe a nugget or even gem stones; but you will most certainly enjoy the therapeutic walks through the beautiful countryside and along the various streams.
There are many locations throuought the Unighted Kingdom where both Gold and other precious minerals such as Gem Stones have been found.
Click the link below to view some of these Gold bearing locations.
Gold Prospecting Locations UK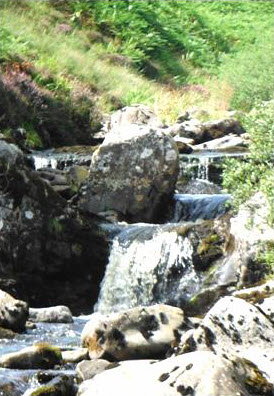 Getting Started With Gold Panning
Below are some links to some information you may find useful in getting started with gold panning:
Minimum Gold Panning Equipment Required
Below is a list of the equipment we advise as a minimum required to get started with panning for gold in streams and rivers:
The Ultimate Compact Gold Sluicing Solution
Gold Pan, Metal Detect, Treasure Hunt, Find Fossils, Scuba Dive, Fish And Much More At Various Locations Throuough The UK.
Take a trip far north to Orkney or John O'Groats in Scotland. Stop of at Helmsdale, pan for gold and gems in the surrounding streams and burns such as in The Kildonan Burn. Relax, drink, eat and stay overnight at the family friendly
Bannockburn Inn
.
If you have a website
and are interested in linking up,
please don't hesitate to
Contact Us
.
Just two miles south of Helmsdale in Portgower,
Jutta's Bed & Breakfast
run a five hour gold panning course by experienced and passionate Gold Panner during the summer months. Try your hand in the countryside panning for gold at Baile-An-Or.
Other Great Designs From GoldPanningEquipment.co.uk
Specials, Limited Stock Only, when there gone there gone!
Recommended
Shop at Amazon
Stuart Drury Trading As Gold Panning Equipment
© 2017 Stuart Drury